16 July 2018
A Week in My Life: Emma Nattrass-Daniels, Creative Director of Crème Creative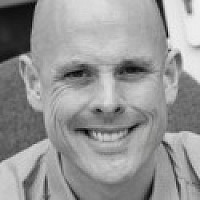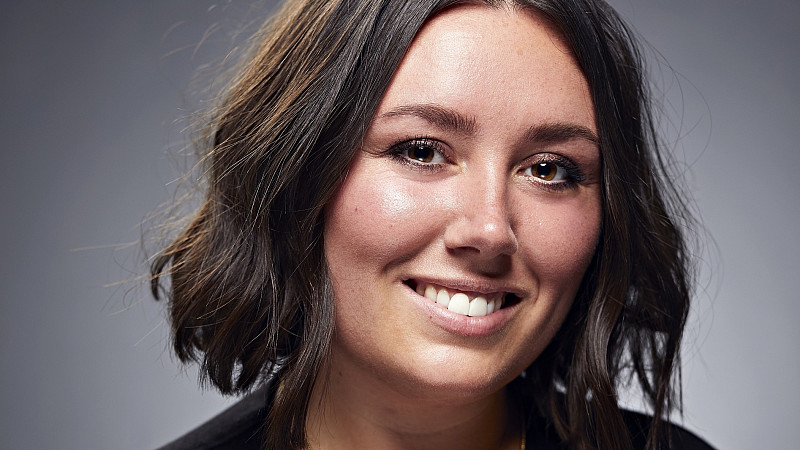 Emma Nattrass-Daniels, Creative Director of Crème Creative, takes us through a week in her working life. To suggest another senior media or creative figure for A Week In My Life, please email david@prolificnorth.co.uk.
Monday
My first port of call is our new studio - an industrial unit we're due to move into in the next few weeks. We have a Project Manager coming to assess the space and talk through our plans - we have a very particular vision!  Right now, we're balancing time in the office with time at the new studio, dealing with engineers and decorators, and waiting for deliveries etc. This week, Katie - my wife and business partner - will mainly spend her time there while I'll base myself at Crème Creative.
Once I get into the office, I have a few urgent projects I need to fire at the team. A new London-based client sent through a brief last night (yes, on a Sunday!) and they have a very tight deadline, so I get the team to work straight away.
We also have a new beauty client who has confirmed a load of work with us - from branding, website design and build, to content and photography – so I task our Creative Assistant with some research. I set the direction for a lot of client projects, so they tend to start and end with me. I'll work right through from initial ideas and concept building, to photoshoots and live dates, communicating with clients along the way.
I balance that with a few other projects we have in the pipeline, client emails and managing the team and somehow end up working in the office until 7pm.
Tuesday
Start my day with a gym session - it's always nice and quiet early in the morning (my favourite time). Grab a coffee from Federal en route to the office, which is my consolation prize for making it to the gym.
Mid-morning I have a meeting with the guys at sportswear brand Diadora. This isn't for Crème, but for a new brand we're starting up called Sneakhers - a sneaker store for girls. The buying window is open, but only for a short time, so I'm there to check out their SS19 collection.
Head back to the office and see where that last-minute project is up to and give direction. Send some of it over to the client for feedback, half has amends and the other half is spot on - I'm happy with that! We crack on with the amends and send it over right on time.
Receive an exciting call from a potential client, he has seen our recent investment news in the press (former Boohoo founder, Jalal Kamani has bought 50% of Crème Creative) and he wants a meeting with us to see how we can help his new brand.
End my day at about 11pm neck-deep in eBay, soul searching for the dream Danish sofa for the new studio.
Wednesday
We're shooting the new AW18 campaign for menswear client 883 Police at the end of this month so prep is fully underway for that. I sit down with the shoot production team to see where we're at with the location and model booking. Together with the client, we've narrowed down a selection of 10 locations and 12 models to just two of each.  We get availability and costs from them - ultimately the client has the final decision.
My role at Crème might be Creative Director, but we're a small business and I'm very hands on with the day-to-day running of the business - I wouldn't have it any other way.  That means the rest of my day is spent buried in Xero, sorting invoices, sending them and paying them.
I make an unusually early dart to catch a 5:30pm spin class - having the time to actually go to the gym feels like a total luxury, so when the opportunity is there I take it!
Thursday
Arrive in the office on my own (always with a coffee in hand) and get straight down to some work. With Katie at the studio again and a few members of the team off on holiday, it's a pretty quiet day.
We regularly work with New Balance, creating regular concepts and shoots, and have some work booked in for next Monday so I go over the ideas the team have proposed and really define and strengthen them.
I'm OOO tomorrow so spend the rest of the day catching up on workloads. Each member of the team gives me an update on the various projects we have going on, I sign parts off and prioritise the rest. Signing off all creative that's set to go live over the weekend as well - to ensure creative for homepage refreshes, instagram stories and emails is both the best and most on brand for our clients.
End the day by booking flights for our trip to Los Angeles in October - we go there so much for work and we don't want to taint it, so this trip is purely for fun and I start a trip hit list!
Receive a late email re new work, so I'm ending the working week (and starting a nice, long weekend) on a very positive note!
Friday
Work is busy and things are hectic with the office and studio move, but we booked tickets to see comedian Jim Gaffigan in London over six months ago, so we're taking a day off and making a weekend of it.
Me being me... I've booked us onto an architecture tour of the Barbican (I'm a big fan of Brutalism) tomorrow, as well as tickets to see the new Alexander McQueen film AND we're staying at the Ace Hotel in Shoreditch.  I surprised Katie with an upgrade, as it's our favourite place to stay in London. We've brought our dog Willow because it's dog-friendly too!
Time off is so important and I make a conscious effort to ensure we have a work/life balance, but it can be tough at times.  Katie has spent so much time at the new studio this week so I'm excited to spend time with her.
That said, I spent the train journey replying to emails and signing off more work.