18 June 2018
A Week in My Life: Rob Page, Commercial Director of Space Studios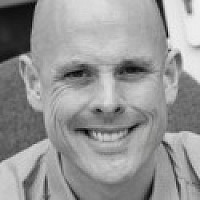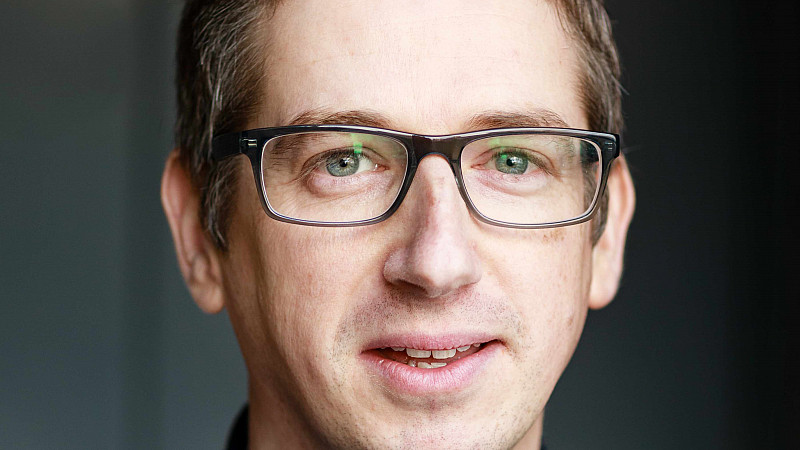 Rob Page, Commercial Director of The Sharp Project & Space Studios Manchester, takes us through a week in his working life. To suggest another senior media or creative figure for A Week In My Life, please email david@prolificnorth.co.uk.
Monday
Early start, as Mondays and Tuesdays are nursery breakfast club drop off for my three-year-old daughter. But for some of the team the week started even earlier as yesterday we hosted the 47th edition of Manchester CoderDojo, the volunteer-led code club that brings in young people from all across Greater Manchester to code, create and make.
It's a hugely successful event that has inspired 1000s of young people which we hope will return to The Sharp Project to start their own creative digital businesses in the years to come – we're looking forward to celebrating the 50th Dojo later this year.
I was straight into meetings with the team at The Sharp Project then caught up with of some of our regular production clients who were shooting a commercial in the green screen studios.
Manchester Enterprise Academy were on-site for a tour of the facility led by SharpFutures, our partnering social enterprise that supports young people into employment in the creative digital sector. After finding out about the wide range of creative businesses based here, they were told about the various career pathways they can take on after college and the opportunities that are waiting here for them on their doorstep.
Making The Sharp Project an environment where creative businesses can flourish is a really important part of what we do here but at the same time we understand how important it is to develop new talent and skills for the sector across Greater Manchester.
Tuesday
I was over at Space Studios to catch up with the team and get the latest on how Tiger Aspect's / Moonage Pictures' 'Curfew' for Sky One is progressing.
It's been fascinating to see the scale of the 'Curfew' production, not just in their use of multiple stages at Space Studios but the amount of location use across the north as well as huge amount of crew and support services they are utilising.  We're all looking forward to seeing it air later in the year.
We also have Studio Lambert's new drama for Amazon, 'The Feed' filming on-site as well as the eighth series of Big Talk's 'Cold Feet' and some really exciting new productions coming in later in the year so it's really non-stop at Space currently.
Our ambition in developing Space Studios was always to be able to attract high end TV and film production to Manchester so it's great to see this realised and with it, how many businesses are blossoming as the sector develops.
Then onto the town hall for the MCDA finance board meeting with the City Treasurer where we look at current forecasts & cash flows and longer term potential acquisitions & expansion plans. MCDA is the holding company which runs The Sharp Project and Space Studios Manchester on behalf of the City.
Wednesday
We recently launched Screen Manchester, the film office for Manchester, to assist with sourcing locations, road closures, parking permits and a whole range of other location services for film and TV, so I'm Space Studios again to speak to development manager Bobby about a whole range of upcoming location uses in the city.
Making Manchester a 'film friendly city' is a key part of us attracting international productions so having 'Darkest Hour' and 'A Very English Affair' both recently filming in Manchester Town Hall has really raised the city's profile as go to destination for film & TV shows looking for a wide variety of locations.
I also caught up with some of tenants who are now based in our Space expansion units, each providing a range of kit hire options for both on-site and off-site productions. As at The Sharp Project, having a range of businesses that are focussed on collaborating with our other tenants and clients is really important is making both sites so successful.
Try to make it home before the hordes arrive at the Etihad for the Beyoncé/Jay-Z gig then head off to a gig of a different nature – the post punk sounds of Omni at The Deaf Institute.
Thursday
I'm back over at The Sharp Project to welcome new tenants Footy.com as they launch their World Cup You Tube channel with an exhibition of vintage football shirts in The Campus.
They're taking part in our World Cup-themed inter-tenant penalty competition over the next few weeks which should be a bit of fun, maybe more so than watching the games for some fans.  Being Welsh I will of course be entirely neutral over the course of the tournament….
Unfortunately I didn't have time to take part in our weekly outdoor bootcamp that, along with our yoga sessions, is proving hugely popular with our tenants. Having a really active community events and activities programme is really important for the businesses located on-site – being able to switch off from workload and deadlines for even 30 minutes makes for a much more balanced day and no doubt helps the creative process.
Hearing that another new tenant, Double Queen Digital, chose to move in because, amongst the more traditional business aspects of networking and collaboration opportunities,  they could bring their dogs in each day highlights how important it is for creatives to work in a positive environment that is more than just desk space.
Plus I think everyone based here has a favourite dog that visits, certainly from looking at the social media!
Friday
Another really busy week is nearly over so I catch up the events team on what they have planned over the next few weeks, including the return of the Northwest Playtesters day on July 7th which is an amazing showcase of new creative game designs concepts from across the region.
Last Friday we hosted a degree show preview from the film making & animation students at the School Of Art for tenants Brown Bag Films, ABF Pictures and DoodleDo Motion and the feedback from them was really positive so I'm planning a visit to the show before it ends next Friday.
I'm off to Pembrokeshire where I grew up for the weekend this evening. Hoping daughter does the usual and sleeps through the 5 hour car journey. Will also use it as an opportunity to catch up on records recorded at 80 Hertz music studio at The Sharp Project - Matthew Halsall's 'Into Forever' LP and the new Alabaster deplume album 'The Corner Of A Sphere' will be on the stereo as we make our way through mid-Wales.
Another very busy and rewarding week!