28 November 2017
Can the gig economy help bridge the PR talent gap?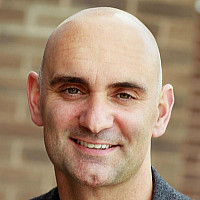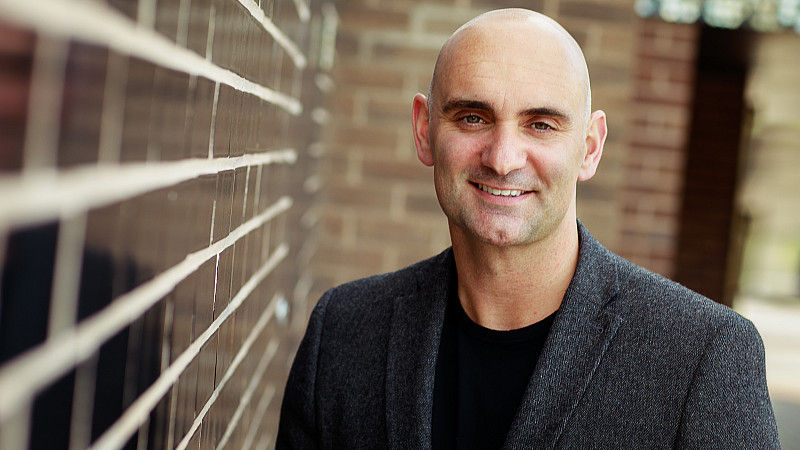 Damian Hanson, founder of cloud-based phone system, CircleLoop, on how the gig economy and the use of cloud technology can help bridge the mid-level talent gap being experienced by the PR industry in 2017.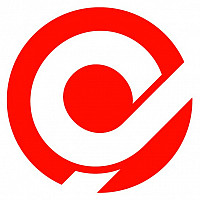 CircleLoop
CircleLoop is a cloud-based business phone system, which allows you to make and receive calls on any device, anywhere.
The PR industry is suffering from an ever-widening talent gap. A distinct lack of mid-level experienced professionals – that is to say, candidates between graduate junior levels and senior director level – has become apparent over the last decade. So where are all the account managers and senior PR professionals that used to underpin the activities of UK agencies?
The PR Talent Gap
The latest Holmes World PR Report clearly illustrates the talent gap issue, which is prevalent across the world as well as in the UK. When asked about their biggest talent recruitment concerns, 43% of the world's agencies cited hiring mid-level staff as their most pressing issue. When this is narrowed down to the UK and Ireland, the report shows that finding mid-level staff is a major concern here too, with 51.4% of agencies citing this as a problem.
This is in stark contrast to finding junior staff, with just 6.3% of the world's agencies citing this as a major problem. So what is going on?
It turns out that a combination of the appeal of the freelance lifestyle and the advances in remote working technology may be to blame. A 2014 Elance report on UK freelancing showed that 29% of graduates said freelancing was part of their career strategy for the next five years. And indeed, the number of freelancers in the UK has increased by 43% since 2008, showing that the gig economy is well and truly on an upward curve.
And it's not just freelancing in general that's on the rise. Figures show that literary and media occupations dominate the UK freelance role distribution, and that these are among the fastest growing occupational groups, having risen by 103% since 2008.
The Pull of Freelance PR
According to the Elance report, over a third of graduates said it is the opportunity to work across a wider variety of projects and sectors that attracts them to the idea of freelancing, though many don't take the solo plunge until later in their careers. Freelancing as a PR professional does indeed offer the opportunity to control and diversify the types of clients and projects you work on, as opposed to the often more specialised sector focuses of established PR agencies. And with the additional possibilities of higher hourly rates and flexible working hours, freelancing really is the more appealing option for many.
The emerging pattern consists of graduates leaping straight into internships and entry-level junior positions within established PR agencies in order to build up experience, confidence and a back catalogue of work for their portfolios. Once this has been achieved and they have reached mid-level capabilities and confidence levels, they make the break and choose to work for themselves in order to take advantage of the flexibility this offers.
Only when they feel they have reached their full potential as freelancers, or when they decide they require the stability offered by full time employment, do they sometimes return to agency life. But by this time, they're looking for the much higher paid senior or director level roles, leaving that mid-level void to get still wider.
Unfortunately for the UK's PR agencies, this means that retaining and finding this much needed mid-level talent is next to impossible, leaving the industry with no choice but to adapt.
The Cloud Factor
Running parallel with and supporting the flexibility appeal of freelance PR is technology, and cloud technology in particular. This type of technology, which allows users to access information, files and communication via the internet, has not only enabled remote working but also increased the convenience and efficiency of it.
Cloud based platforms have also created global marketplaces where companies can find and hire the services of gig workers and freelancers, as well as places for freelancers to advertise their work and skills in order to find new work.
Cloud technology is often either free to use or available at affordable no-contract subscriptions, making it yet more attractive both to companies and freelancers looking to save money. And, with the increasing quality and reliability of the UK's 4G network, and the promise of 5G just around the corner, cloud technology can be used almost anywhere, opening up still more options for remote working.
Agencies and the Gig Economy
Faced with the pressing issue of the mid-level talent gap, the PR industry has become very agile indeed. Rather than mourning the loss of their much-needed mid-level professionals to the gig economy, the PR industry is turning this once cruel talent thief into a convenient source of creative support.
Now, whenever new projects arise, PR agencies are recruiting these experienced, flexible freelance professionals as and when they need them, meaning they get all the benefits of the mid-level talent they require without the difficult process of seeking and hiring full time staff.
But there's a rub.
This transient approach to managing projects and the use of ever-changing external team members can create a disjointed experience for the agency's clients. Working to this system, clients will potentially interact with different 'team members' on a month-to-month basis, and the lack of official agency contact phone numbers will be highly conspicuous. As a result, clients could develop concerns over inconsistencies and unprofessionalism, despite the work being up to the best possible standard.
So how do you merge PR agencies and freelancers into one integrated workforce?
The Solution: Cloud Telephony
To create the appearance of an integrated, joined-up team, all team members need to be working under the same identity, and part of that identity is wrapped up in a team phone system with proper business numbers.
Traditionally, agency staff would make and receive team and client calls via their in-office legacy telephone system, while freelancers use personal mobile phones. Using this system, forwarding calls from agency staff members to a distributed freelance workforce would be very complicated, as would arranging conference calls.
This disjointed and chaotic clash of systems could lead to issues with client confusion and inconsistencies, not to mention the high costs from traditional phone and conference call service providers plus mobile phone allowances for the freelancers.
With a cloud-based telephony service, however, all team members can access their own and also share main business numbers on their own personal devices through the use of desktop and mobile apps. This creates the appearance of one, cohesive team, with all members apparently working from the same location, even when they are not.
This is all while keeping costs far lower than they could ever be with traditional services, as the system requires a single, affordable monthly subscription with no binding contracts. And, as telephone calls are still a major part of PR activity, this means that PR agencies can make significant monthly savings, particularly on conference calling service fees which are notoriously high.
What's more, cloud telephony services are extremely flexible and entirely self-service in nature. This means that agencies can easily add and remove team members themselves; a highly beneficial feature for businesses in which freelance support comes and goes.
So the progression of this scenario has come full circle. Out of the evolution and success of cloud technology came the development and prosperity of the gig economy. The appeal and convenience of this way of working then contributed to the growing talent gap of mid-level PR professionals, forcing agencies to look for new sources of manpower. This need for adaptation led to the PR industry looking to the gig economy itself to fill the talent void, which unfortunately carried the unhappy side effect of a disjointed team. And to solve the issue of a disjointed team, the PR industry turns to cloud technology.
For the PR industry and businesses in general, there will eventually come a time when technology can bridge any gap that may open up. The key to building those bridges is integration.