22 August 2017
After 20 years in agency world, here are eight things I've learned about gender equality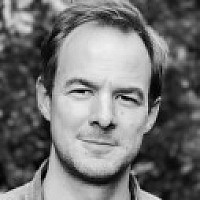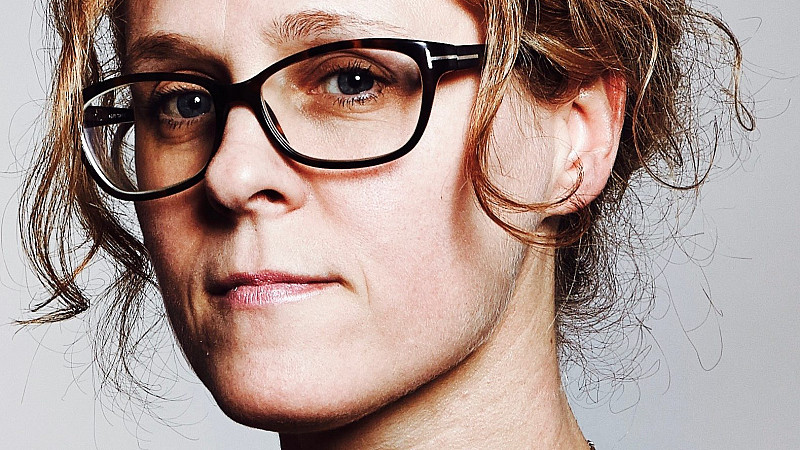 Lisa Nichols, Executive Creative Director at TBWA\Manchester, recently delivered a passionate talk about gender equality at a Women in Advertising event. Here's an abridged version.
BE 'THE CHANGE'
Gandhi said – Be the change you want to see in the world.
It's true to say that as creatives and creative leaders we have a responsibility to be guardians of what goes out there. We can, and should care about what we say and show about our 'gender' – this all sounds a bit heavy but actually when you think about it, it's quite powerful.
No you don't have to show a girl/ woman/ female in the context of a boy/ man/ male counterpart – we can and do exist outside of the male world - but when you look at the majority of advertising/ film/ media out there you still wouldn't think so. That's why campaigns like This Girl Can and Dove Real Beauty strike a massive note with women and the public.
Advertising in all its forms needs to catch up to the rest of us in the 'real' world. Lazy stereotypes, 'mums' as an audience profile, little girls always portrayed as 'princesses' in pink, boys as the sporty, muddy adventurous one, dads as the clueless househusband - all of this is lazy bollocks and does neither gender any favours.
As a Creative Director I've had to change the way I scrutinise scripts and concepts that show women in a certain way. I have had to on occasion challenge creatives and sometimes clients (although sometimes they are way ahead of us) to think about what is or isn't acceptable.
BE BRAVE ENOUGH TO CALL IT OUT
Part of changing the culture around any kind of diversity issue, not just gender, is to not accept it, not stay quiet when someone says something to you or to someone next to you. It's a brave thing to do, if you don't normally assert yourself like this or you're not at a certain level in your company you might think it will affect you negatively, but it's all in how you do it.
You don't have to give them chapter and verse just point out in a smart way how they might have wanted to re-phrase what they just said.
Ask them to repeat what they said – "I'm sorry, I didn't quite catch that could you just repeat it..." - that might make them rethink about the appropriateness of the comment.
BE BUSINESS MINDED
More women in the workplace, and in leadership roles specifically, makes economic sense.
Gender diversity at work is better for everyone. Better for women, better for men, because it's better for business.
McKinsey's 'Women Matter' Global research programme concluded this - companies who commit to gender equality are likely to be 15% more successful than those that don't.
Decision making improves, innovation improves, employee retention improves, profitability improves and so on and on and on.
So it's simply a no-brainer.
AS CONSUMERS, WOMEN HOLD MOST OF THE PURSE STRINGS
Fact: Women control 73% of consumer purchasing
Fact: Women control $20 trillion of the world's annual consumer spending
So misunderstanding your main consumer is utter lunacy from a business perspective.
BE INVOLVED
Speak at events or get your female senior staff to speak at events.
Have a senior female creative 'pledge' to judge creative awards shows and get involved where they can.
Call out any creative award system that doesn't include female creatives on its judging panel.
Take a look round your creative departments, check the male to female ratio, then set a goal to improve it.
If your agency sends all or mostly male or white teams to present work, express your concerns (back those concerns up with 'business' stats like those that I shared earlier).
If your company has a 'women's' initiative, attend meetings and get involved. If they don't – set one up.
BE A MENTOR
Take the opportunity, where you can, to mentor someone, or several someone's, I can't tell you how valuable it is.
It's great to have someone like you in the role you eventually want to be in – 'you have to see it to be it.'
Men – be open to mentoring young women – they need your unbiased guidance too.
Give women the floor in meetings ensure they don't get talked over or get interrupted
Sometimes it's the little things that make the greatest difference.
BE ORIGINAL
This industry is all about being original. Start with yourself. There is no-one like you, you're already original. So don't try to be like anyone else. Don't try to do ideas like anyone else, least of all that middle-aged, middle-class white guy at the top there. Be Like a Girl.
BE THE FEARLESS GIRL
She's one of the most awarded 'females' in Cannes Lions History.
4 Grand Prix and 18 Total Lions.
Created by McCann New York, by a female creative team just to put the gender cherry on the top of the cake (client State St Global Advisors) as a way to encourage more companies to put women in leadership roles.
So if you ARE going to be like anyone – be The Fearless Girl.
Lisa Nichols is Executive Creative Director at TBWA\Manchester