19 July 2017
Middlesbrough rebuke Gazette for 'wide of the mark' transfer story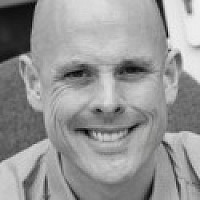 The Teesside Gazette has welcomed Middlesbrough FC's "commitment to putting the correct information and facts into the public domain" after the club publicly rebuked the paper for "wide of the mark" transfer reporting.
Boro issued a statement "to clarify" transfer and wage figures published in The Gazette yesterday.
"Contrary to reports in Tuesday's Teesside Gazette, the club's new record signing Britt Assombalonga (above) was a £15m transfer and not £14m as reported," the statement read.
"We can also further state that the wage figures suggested in reports by the Gazette are wide of the mark. We can confirm that the club works within the strict parameters of our wage structure and all our playing staff are inside a bracket that falls way below the figures reported.
"Furthermore, the same report states the club paid Atalanta £10.8m for the services of Marten de Roon last summer when, in reality, the club paid a transfer fee of £8.8m with a further £900,000 on the player making 30 appearances.
"As a club, we are keen to ensure our fans receive the correct information and facts rather than read misinformation from outside sources."
The paper responded: "The Gazette welcomes Middlesbrough Football Club's statement on the clarification of transfer facts. We are encouraged by the club's position that it is keen to ensure fans receive the correct information on these matters.
"As the chief local news organisation and the paper of record on Teesside for 150 years we value truth, objectivity and putting the fullest possible picture to the public.
"Accordingly, we have amended the figures relating to Britt Assombalonga and Marten de Roon in our records. In this opaque age of complex deals and 'undisclosed fees', we look forward to similar transparency on future transfers.
"And we appreciate the club's commitment to putting the correct information and facts into the public domain on other matters too."