17 July 2017
Grafenia buys Manchester sign manufacturer in £3m deal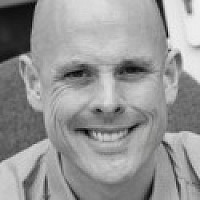 Manchester-based Grafenia has acquired Image Everything, the sign manufacturer and exhibition contractor, in a deal worth up to £3million.
Image Everything - which is based in Eccles, Manchester - is one of the UK's leading large format printers and exhibition/ display contractors. The purchase is made up of cash of £1.15m and vendor loan notes of £1.25m, with a further £600,000 contingent on the achievement of certain targets.
In the year to end 31 May 2016, Image delivered revenue of £4.81m, a profit before tax of £0.43m, and closing net assets of £0.23m. The unaudited management accounts for year ended 31 May 2017 reported revenue in excess of £5.53m and profit before tax of £0.59m, with net assets being unchanged.
The company was founded in 1998 and has 41 employees. Directors Neil Cousins and John Fitzgerald held 49.83% of the shares each, with David Brunt holding the remaining nominal shareholding.
The trio will remain with the company, leading the team and developing the business as part of the wider group. Grafenia PLC, which will not be making any changes to its board as a result of the acquisition, operates from a 60,000 sq ft facility in Trafford Park, Manchester.
The company, which owns a number of digital, print and design brands, posted operating losses of £0.98m in the year to the end of March 2017 and said it would cut non-executive pay until the performance of the company improved.