01 June 2017
Johnston Press raises £3.6m through Sheffield office sale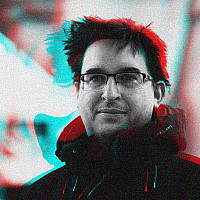 Johnston Press has sold the historic home of the Sheffield Star and Sheffield Telegraph newspaper.
It announced this morning the Telegraph House on York Street would be acquired by Toscafield Property 2 for £3.6m in cash.
The publisher stated that completion would take place by the end of this month, with the proceeds retained for "working capital purposes."
Editorial staff would remain on site for a "short transitional period" before being moved to new premises.
Meanwhile, the publisher has also revealed that it has merged its print and digital operations, following a management restructure.
Among the senior moves include Paul Napier, the former editor of the Yorkshire Evening Post. He has now been named publishing director.
"This cross-platform approach in publishing acknowledges that our audiences will continue to move towards digital and yet we must preserve our print readership for decades to come," stated chief digital and product officer, Jeff Moriarty,
"We must have an integrated approach - and get the print/digital balance right in each market - in order to continue to grow audiences, optimise revenues and ensure a vibrant mix of news brands that reach national, regional and local customers."