12 May 2017
Wayne Rooney loses privacy complaint against The Daily Mail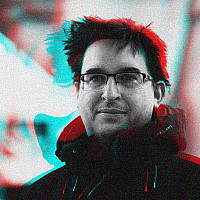 The Independent Press Standards Organisation has dismissed a complaint brought by Wayne Rooney on behalf of his 7-year-old son.
Rooney said that the Mail story: Rooney's lad, 7, trains with City!, breached the Editor's Code of Practice, specifically, clause 6 (children).
His submission said that the article was an "unwarranted intrusion into his son's privacy."
He added that "while he and his wife choose to publish photographs of their children, like millions of other parents, these were photographs that they judged to have been taken and shared in a loving context; these judgments should be taken by a child's parents, not newspapers."
Rooney said the the publication of the story relating to hie son's attendance at the City academy "created a risk of bullying at school", placed the child under "needless additional pressure" and increased attention from paparazzi.
The Code 6 violation, he believed, was because the football coaching was "effectively part of his son's schooling."
The Daily Mail responded to deny that the article revealed any details of the child's private life, or indeed his welfare. Instead it simply reported that the child attended the Manchester City Academy. It also pointed out that previous reports of his attendance at United's academy hadn't led to similar complaints, nor had similar stories published in relation to the children of other football stars.
It denied that football training formed part of Kai's schooling, such as to engage the terms of Clause 6.
The publisher also noted that in considering whether the article was intrusive, IPSO, should also look at the complainant's and hie wife's "own extensive public disclosures of information about their son."
It provided examples of photos of their son wearing football kit and his first school uniform, which were sent to Rooney's 9.1m Instagram followers and 14.1m Twitter followers, as well as his wife's 475k Instagram followers and 1.24m Twitter followers.
Furthermore, it stated that the efforts of football clubs to develop local, youth talent, was a topic of controversy, therefore it was in the public interest that the biggest United star had enrolled his son into the City academy.
IPSO agreed with Rooney that parents retained the rights to choose not to disclose certain information about their son. They also took "very seriously" concerns that Kai could be bullied at school and the increased attention from paparazzi.
However, it also put this in the context of the information about Kai which was already in the public domain.
It noted that there was also very limited detail in the article, it simply reported that Kai attended the City academy, it also noted that further comment was complimentary and focused on his ability as a player.
Overall, it felt that there was no breach of Clause 6 and therefore the complaint was not upheld.