27 April 2017
Kelvin MacKenzie - Sun readers are "100-to-one" on my side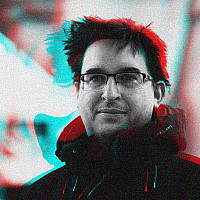 Kelvin MacKenzie has responded to his controversial Sun article which led to his suspension from the newspaper and a ban on its journalists at Everton Football Club.
Earlier this month he wrote about midfielder Ross Barkley, comparing the "look in his eyes" to a gorilla. However, Barkley's grandfather was born in Nigeria.
The former tabloid editor claimed he had no knowledge of his family background and that his article wasn't racist.
Today, in a diary piece for the The Spectator, he wrote:
"The reality is that had I known of his family tree I would never have made the comparison, but since I am a columnist and not a researcher on Who Do You Think You Are? I didn't know, and have yet to meet anybody who did. Including the Sun sports editor."
He added that opinion of Sun readers was "100-1" in his favour, and he had even been supported by Trevor Phillips, the former chairman of the Equality and Human Rights Commission:
"This is what he said: 'WTF? I have to confess I had no idea Barkley was a brother. Sad to see a great city wallowing in victim status. Unbelievable.'"
Following the publication, Everton announced that it had banned The Sun from all areas of the team's operation.