09 February 2017
New YEP editor asks for readers to shape the newspaper's future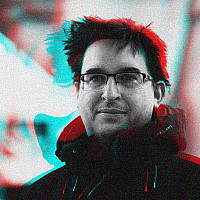 Hannah Thaxter, the newly appointed editor of the Yorkshire Evening Post is calling on readers to help her "shape the future of this historic newspaper."
On her first day in the job, she said that, as a proud Yorkshire women, she was very much aware of the "huge responsibility" of her position.
"There isn't a more dynamic city in The North of England that can match Leeds' ambition and aspirations to be a genuine player nationally and internationally," she stated.
"However, I've been in and around this city long enough to understand that it also has its challenges and I want you to be assured that I am committed to holding those in authority to account without an ounce of fear nor favour."
In the editorial she asked readers what their priorities were, particularly with city leaders looking towards a devolution deal.
"Do your YEP journalists concentrate on the details of an integrated and improved transport system? The city's affordable homes crisis? Reducing poverty? Homelessness? Health issues? Investment, jobs, crime, pollution, the Northern Powerhouse, HS2, perhaps.
"This is your opportunity to decide. The YEP is YOUR newspaper, whatever your involvement with the city and surrounding areas. I am merely the custodian of this title for a while - one of many in its long history - and I will rely on you, the readers of our reports in print and online, to tell me what you want to read about, what we should campaign for, and how we can best use our skills to ask the right things of the right people, to get the answers to your questions."
Thaxter officially took up the role earlier this week. She was previously community content editor across Johnston Press' Yorkshire titles.
Yorkshire Post editor, James Mitchinson said that originally he wasn't planning to appoint a YEP editor, but Thaxter's "breadth of ideas and passion" gave him "little choice" but to promote her.