23 February 2017
Graphene investor to judge University Entrepreneurs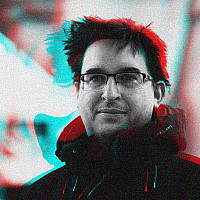 Phil Hodari, an early backer of Graphene, has been named as a key sponsor and judge of the University Entrepreneurs Challenge.
It forms part of the Educate – North and UK Leadership Awards and Conference run in association with The Telegraph Media Group and Prolific North.
Hodari will sit alongside entrepreneur David Taylor, also Pro-Chancellor of UCLan (University of Central Lancashire), who will oversee proceedings as six new businesses, spun out of the North's University and HE sector, will compete in front of a live audience and jury for a cash prize and mentoring for their early-stage companies.
"We have 520,000 students across the North 160,000 support staff as well as 25% of the country's academic staff," explained Hodari.
"Many are bristling with new and exciting concepts which need nurturing, developing and financing to help turn them into tomorrow's success stories."
Crystalised, which is one of the firms he's invested in, will sponsor the UEC alongside UCLan and The Alliance Manchester Business School's Enterprise Centre and UMIP The Intellectual Property division of the University of Manchester.
"Phil brings enormous real life experience to the table, he knows what it is like to take an idea and turn it into a living breathing enterprise with customers, demands, employees and the odd tax bill to pay at the end of each month or so," explained Rob McLoughlin, who founded the awards.
"That is invaluable as these new companies are showcased in a high profile way. He will join Jenny Stewart of Liverpool and Sefton Chamber of Commerce, an Investment Banker and one other key judge in deciding who will win this prize."
The firms will be assessed before the judging by David Fleming and his Manchester based team at Duff and Phelps, the US Financial Services Business.
Entries are now open on www.educatenorth.co.uk and more information is available from Georgina Jones at georgina.jones@dontpanicprojects.com.