25 January 2017
Prolific North Live: Line-up revealed for Agency & Suppliers Theatre at February 15-16 expo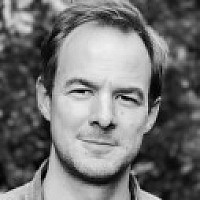 We can today reveal some of the leading industry figures who are confirmed for the Agency & Suppliers Theatre at Prolific North Live, now just three weeks away.
The theatre, part of the two-day expo being held at EventCity in Trafford Park on February 15th and 16th 2017, will feature seminars from some of the North's leading agencies and media and tech companies.
Over 4,000 people have now registered to attend the North's leading media, marketing and creative industries expo - you can guarantee your place now by registering for FREE here:.
And today we can reveal details of what is set to be an inspirational two days in the Agency & Suppliers Theatre:
DAY 1
Lyndon Nicholson

10.00 Creative Wheel, The Wheel Exists & Freelance-a-lot

11:10 Peter Roth & Imran Farooq, Infusionsoft
11:40 Daniel Keighron-Foster, MD, Steamhaus
12:10 Guy Levine, Founder and CEO, Return On Digital
12:40 Simon Wharton, MD, PushOn
13:30 Duncan Swan, Director, Vision One
14:00 Adela Popilkova, Search Account Executive UK/IE, Microsoft
14:30 Matt Emmott, Sales Director, ProCo

Alison Bowcott-McGrath

15:00 TBC - VE Interactive

15:30 Emmy Lippold, Head of Marketing Data 8
DAY 2
10.00 Lyndon Nicholson, CEO, Buffalo 7
10:30 TBC - Professional Hour
11:40 Matt Hunt, CEO, Apadmi
12:10 Laura Mashiter, Founder and MD, Refresh PR
12:40 Simon Iredale, CEO, Motionlab

Matt Hunt

13:30 Simon Landi, MD, Access

14:30 Gordon Glenister, Director General, BPMA
15:00 Alison Bowcott-McGrath & Debbie Thompson, MD and Sales & Marketing Director, Pinpointer
15:30 TBC - iomart
Over 120 companies and organisations are already signed up to exhibit, Channel 4, The Landing, Steamhaus and Vision One are on board as event partners, with other room sponsors including Parker Software (the Storytelling & Innovation Theatre), Shoppertainment and the CIPR (The Comms Suite), and the CIM (The Marketing Suite).
Broadcast, the UK's leading national broadcast media platform and its sister operation, the Media Production Show, will lead two full days of outstanding speakers and great content as part of the Broadcast and Visual Media Theatre.
A total of 15 trade bodies - including the CIPR, IPA and IAB - have signed up to engage at the event, as have nine financial, professional and business support companies and partnerships.
And there will be a huge range of industry-leading speakers across Event City - click on the below links to find out more:
As a whole, Prolific North Live represents a truly unrivalled opportunity to generate new leads, expose your business to key decision makers and buyers, launch new products and services to a highly engaged audience, and presents a fantastic chance to network with customers and peers, discuss ideas and make new contacts and leads.
Even at this late stage, there are still a number of ways for businesses to become involved.
To find out how you can book a stand today and secure a prime location in the exhibition hall, please contact Dunstan Carter on 07940 423202 or by emailing dunstan@prolificnorth.co.uk.
You can find out more information on our dedicated Prolific North Live site here.