07 November 2016
A Week In My Life: Simon Webb, Manager, BBC Philharmonic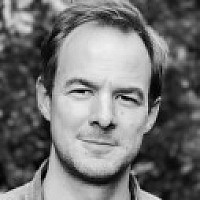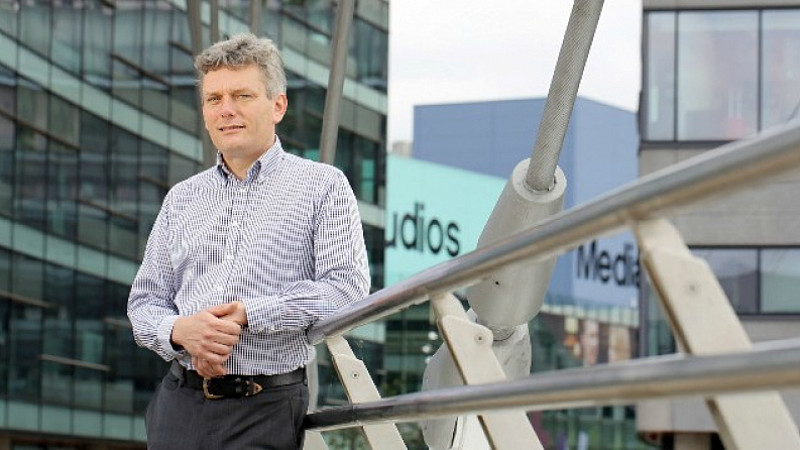 This week Simon Webb, Manager of the BBC Philharmonic, runs us through a week in his working life. To suggest another senior media or creative figure to feature in A Week In My Life, please email david@prolificnorth.co.uk
Monday October 31st
The orchestra is not in today as they finished their six-day week with a concert in Leeds on Saturday. I make the most of a couple of uninterrupted hours at my desk to follow up on last week's meetings before the tempo picks up again. In the afternoon I meet with our colleagues at the Hallé to work out the final details for our joint concert with them next June. The collaborations between the BBC Philharmonic and the Hallé are a longstanding feature of the orchestral scene in the UK and set the standard in the business for partnership working that is the envy of many other European and UK cities.
It's then a conference call with colleagues in London to agree which pieces will form the next set of Ten Pieces – the Ten Pieces initiative is the biggest and most successful music education project the UK has ever seen and it is run by the BBC with BBC Learning and the BBC Philharmonic in Salford taking leading roles. This is the third year of the initiative so we have already had two sets of Ten Pieces, but with such a huge range to choose from, finding the right ten is never easy.
Tuesday November 1st
John Storgards
Tuesday is a rehearsal day for tomorrow's studio concert. Our Principal Guest Conductor, John Storgards, is with us this week and launches in to the first session on Vaughan Williams' Sixth Symphony with characteristic energy. The rehearsal is audible in the office through the speakers and even with the volume turned low the passion and trauma of the symphony has a galvanising effect.
During the morning I have my fortnightly phone call with colleagues from the other BBC Orchestras and today we discuss the conference that the Philharmonic hosted in Manchester last week with Radio 3 and the RNCM highlighting the low levels of commissioning and performance of music by black and minority ethnic composers in the orchestral sector. The Philharmonic plays the role of provocateur within the classical music business in the UK, highlighting issues and prompting discussion and last week's conference has certainly raised the volume of the discussion on ethnicity and composition in the UK.
Wednesday November 2nd
Wednesday starts with a breakfast meeting with a colleague from the RNCM looking at how we can collaborate more closely to enhance Manchester's reputation as the best place to study music. We have some ambitious plans, as ever, which will take about a year to come to fruition.
Back at Media City I meet with the BBC Music team to discuss our involvement in BBC Music Day 2017 and then have a FaceTime conversation with our Chief Conductor Juanjo Mena. He is conducting in Montreal this week and I manage to catch him and his assistant in a rehearsal break to settle some of the details for our European tours in 2017. Our international profile is high and we operate as ambassadors for the BBC and for Salford when we tour. Touring also generates income, helping us provide real value for money for the licence fee payer whilst broadcasting from across the world.
I finish the call just in time to listen to our studio concert. We're live on Radio 3 and have a full house in the studio so there is a great atmosphere and the orchestra put on a wonderful performance. I am reminded what a privilege it is to have performances like this as part of my working day.
Thursday November 3rd
Mark Simpson
I have a visit from one of the major publishing houses today. Boosey's publish Mark Simpson, our Composer in Association, so we catch up on progress with his new cello concerto, which we perform in May, and hear about other works that may be available to us as UK or world premieres. Mark is a prodigiously talented young Liverpudlian composer who is gaining international recognition and we are part of that success story through our work with him. Because of our commitment to performing new work I regularly meet with publishers and discuss, or argue, with them about who's music we should be performing. The reward is hearing great music being performed and broadcast to an appreciative audience that otherwise might never have had the opportunity of hearing those composers.
Friday November 4th
Much of today was taken up with conversations with our partners about our Red Brick Sessions. This is a new series of concerts at Peel Hall in Salford University where we are reaching new audiences with adventurous programming, new concert formats and by using new technology developed by BBC Research & Development. With so many different partners and ideas, and a new venue for the concerts, there are inevitably many details to be ironed out.
The next concert is on 10 November and there are still details of the live stream and embedded content that need further work. This is the thrill of taking on new ventures, with all the risk and surprises that entails. There has been a lot of interest in this series of concerts and plenty of new attenders coming to listen so they are worth all the effort.
Saturday November 5th
We're at the Bridgewater Hall in Manchester today for an evening concert of music by Sibelius, Saariaho, Weill and Britten; a typically eclectic programme that has not been the easiest to market as most of the repertoire is not at all well known. Thanks to the hard work of the marketing team the audience numbers are decent though and the concert a success. Tomorrow we return to the studio to record the Saariaho for commercial release and then it's on to another week with two more programmes, a different conductor and plenty more music.