25 October 2016
Harrogate's High Street TV to open first Asia office in Guangzhou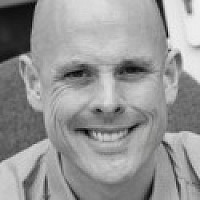 Multi-channel retailer High Street TV is opening an office in Guangzhou, China, as it seeks to expand its product sourcing and manufacturing capacity in the Far East.
The Harrogate-based company's product portfolio includes NutriBullet, Pressure King Pro and XHose.
Jim Coleman, co-founder and chief executive, said: "The launch of our first office in Asia is very exciting news for High Street TV.
"We already have a headquarters and distribution centre in the UK in addition to a filming studio in Los Angeles, so China was a natural next step considering the success of our own product portfolio and, subsequently, a requirement to scale up our manufacturing capabilities.
"New products such as Pressure King Pro have performed extremely well for us, becoming category bestsellers within weeks.
"We will be recruiting a number of roles at our Guangzhou base to work with manufacturing partners and new suppliers in Asia, overseeing the development and production of new and existing products."