04 August 2016
Johnston Press to make "further disposals"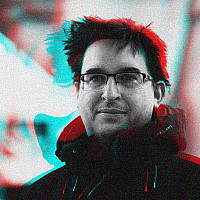 Johnston Press has released its interim results this morning, with news that it plans to make further sell-offs.
The company, which publishes the Yorkshire Post, disposed of its Isle of Man titles last month for £4.25m in cash.
That move was "the first in our programme of disposals" with further announcements set to be made soon. It stated that this was in order to "rebalance the portfolio in favour of growing audiences, advertisers and geographies with more stable revenues and greater opportunities for growth."
"The market continues to be challenging and uncertainty surrounding the outcome of the Brexit negotiations has caused further softness in some segments of the advertising market, in June and July," stated chief executive Ashley Highfield.
"Nevertheless, we are focused on our strategy of increasing overall audiences, maximising opportunities for the i, maintaining tight cost control and rebalancing our portfolio. In that respect, we are nearing completion of the disposal of our Isle of Man newspaper group for £4.25 million and are well advanced in negotiations for further divestments.
"The divestment plans, alongside the strategic implementation of key initiatives such as Salesforce of the Future, will put Johnston Press on a stronger footing for the future, focusing on key geographies, audiences segments and higher yielding advertisers, and will enable us to continue to reduce debt levels and cut financing costs further and prepare the business for refinancing due by 2019."
The Group achieved EBITDA for the last 6 months of £25.5m.