03 August 2016
Blackpool Gazette enjoys record success with Facebook Live event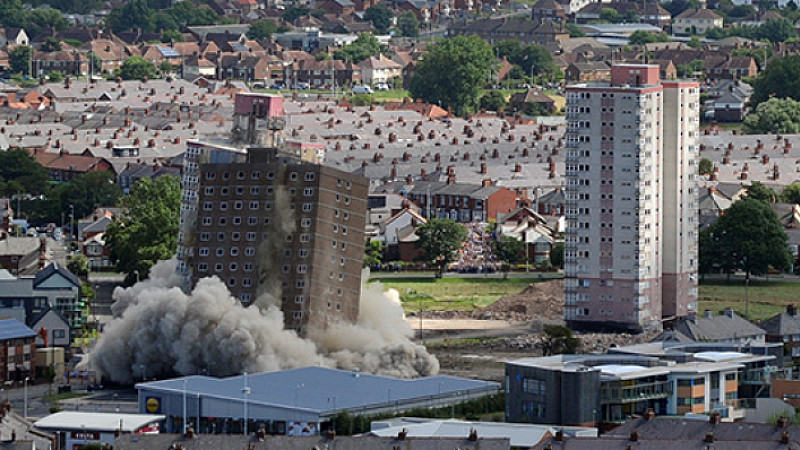 Blackpool Gazette achieved a reach of more than 1m when it live streamed the demolition of the town's Layton Flats.
Johnston Press' North West digital media team used Facebook Live to record the event, with 445k video views, 17k likes, 10k comments and 7k shares in just over 36 hours.
With a total reach of 1.2m, they're the highest ever figures achieved for the group.
"It was a huge team effort which was weeks in planning. The live broadcast exceeded all our expectations and shows the power of Facebook Live," explained North West social media editor Iain Lynn.
"This story was the talk of the town – but by exploiting all our social media tools in conjunction with our more traditional products, we turned it into an international occasion with viewers watching from across Europe and Australia, and even someone watching from their yacht in the Bahamas.
"From a multi-technique approach we can learn what works best and what our readers want, enabling us to deliver much more of this targeted content"
Digital editor Colin Ainscough and reporter Danielle Hayden filmed the day in sections, from the build-up to the clean-up. This included live interviews with watching residents.