07 June 2016
Three Manchester Evening News photographers to be axed under "self-defeating" plans, say NUJ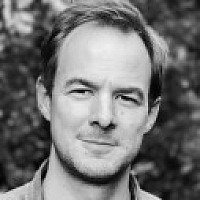 Three out of eight photographer roles are to be cut on the Manchester Evening News, according to the National Union of Journalists.
The union says the photographers have "borne the brunt" of Trinity Mirror's latest re-organisation plans.
One of the title's three assistant publishing editors is also to go, while five new posts will be created including two digital sports writers, one trend writer, one city beat reporter and one breaking news blogger.
The NUJ also says that the head of news role is being made redundant at the Huddersfield Examiner, although it adds that the successful candidate for the currently vacant post of executive editor digital will take on both roles.
The NUJ says that three of the MEN's eight photographers will go
Three other roles are going - two part-time admin staff and a community content curator - while a new role of digital sports writer is being created.
Laura Davison, NUJ national organiser, said: "These photographic cuts are an attempt to get content on the cheap and by piling extra work onto other staff. They are yet another short-sighted move at massive cost to the very skills and experience needed to produce the quality content readers will buy. This is a self-defeating, damaging plan."
Chris Morley, Northern & Midlands organiser, said: "Once again news photographers are in the line of fire with media companies in the grip of an obsession that quality news images spring from nowhere or can be plucked relentlessly with no cost or worry from the internet. This is a false and damaging belief and such cuts are proving elsewhere to be cuts too far.
"The NUJ welcomes investments in digital journalist jobs. But the central and compelling question about a sustainable digital strategy that will pay for quality journalism still remains. Our members quite rightly want to see hard evidence of this before more resources are taken from elsewhere.
"We ask that Trinity Mirror be much more open about its plans for digital transformation, which it says are local initiatives ,but are clearly being driven by a central strategy to its regional centres. Answer the questions about sustainable levels of digital income and sustaining a real quality of journalism online, and NUJ members would be a lot more understanding of these changes."
Trinity Mirror recently announced a restructure across a number of its regional centres, including Merseyside and North Wales.
A total of nine new journalist jobs are being created, but six positions will be cut in North Wales and 10 in Merseyside. In Merseyside, this will be a net loss of two, due to new job creation and filled vacancies.
We have approached Trinity for a comment.