08 June 2016
Oldham Business Edge celebrates anniversary with increased print run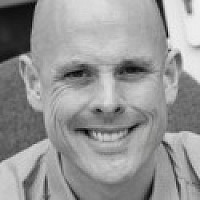 Business magazine Oldham Business Edge has celebrated its first anniversary by increasing its print run from 2,500 to 3,000.
The independently-owned Oldham Evening Chronicle launched the quarterly magazine last year after receiving backing from a number of firms in the borough.
Partners were keen to see the magazine, which is edited by Robbie Macdonald, highlight Oldham as a good place to work, invest and live.
Partner companies receive a features and advertising package.
The free B2B publication is mailed to individual subscribers and distributed at selected locations, including business centres, offices and educational institutions.
Chronicle managing editor Dave Whaley said: "We have been delighted by the way Oldham's business community has welcomed the Edge product.
"Publications outside of the core newspaper are a vital way to tap into revenue streams from some businesses.
"The key now is to expand the Edge brand to involve other projects within the business community in Oldham."
Oldham Business Edge is also partnering a new networking group in the borough called Professional Oldham.