20 June 2016
First edition of new "national newspaper for the North" hits the streets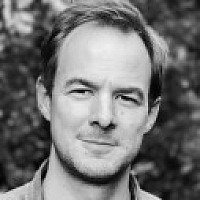 A new national daily newspaper for the North has launched today.
24, published by the Carlisle-based CN Group, promises to be an alternative to the "London-centric titles".
It launched with a print run of 30,000 - covering a patch from Preston in the south to Lockerbie in the north and Workington in the west to Hexham in the east - and will cost 40p.
The launch edition splashed on the revelation that a 12-year-old boy had been banned from attending football matches.
The bulk of the paper's content is being provided by the Press Association, who have worked with CN on developing more 'northern' content.
The first edition:
24's team will be edited by Mike Haworth, who has held senior editorial roles at Express Newspapers, while the original design work on the title has been done by Peter Sands and Mike Brough.
David Helliwell, editorial director at CN Group, told Radio 4's Today programme: "There's so much that happens in the UK that only a fraction of it gets into our newspapers and it can be very south-dominated.
"This week is a huge week in terms of news in the aftermath of the murder of Jo Cox, with the European vote on Thursday and everything that's going on at the Euros with the football as well.
"Clearly, all that will be part of our mix, but alongside that we will be making sure that the very best of what happens in this part of the world will also be covered, so there's more stories of relevance to people in this area."
The launch comes just weeks after the demise of Trinity Mirror's New Day, which folded after only a few weeks.
Helliwell added: "We're well aware that launching a paper into the national market will raise eyebrows.
"Like Trinity Mirror, we want to try new things, to see what else we can do to build audiences. Some will work and some may not but we won't die wondering."
Two new jobs have been created as a result of the launch.