17 May 2016
Yorkshire Post appoints new business editor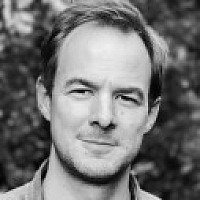 The Yorkshire Post has announced a new business editor following the departure of Bernard Ginns.
Current head of content Mark Casci was confirmed in the role yesterday by editor James Mitchinson.
Yorkshire Post editor James Mitchinson
Casci joined the paper in 2008 as agricultural correspondent and has also held the post of deputy news editor.
Prior to that he was deputy news editor of The Press in York and business editor at the Telegraph & Argus in Bradford.
Mitchinson said: "Since taking up the Head of Content position in 2013 Mark has been instrumental in devising new ways of working across myriad titles, being fortunate enough to lead a team of multiple award-winning journalists who have brought international acclaim to The Yorkshire Post and Yorkshire Evening Post during his tenure.
"I know you will all join me in congratulating Mark on his appointment, and will offer him your fullest support as he goes about making what is one the most revered business desk chairs in journalism his own."
Ginns announced his decision to stand down as the Post's business editor in January in order to set up a new communications company.