03 May 2016
Global innovation company to hold inaugural conference in Manchester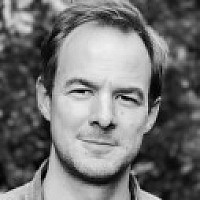 Gama, a global provider of business information and services specializing in product innovation, is to hold the inaugural Gama Innovation Conference in Manchester in October.
The conference – the first event of its kind in the north of England – will bring together the great and the good from the world of fast moving consumer goods for a unique and inspiring morning of presentations and discussions.
Gama has a global network of over 100 experts
"Innovation is the lifeblood of the FMCG industry, but implementing it effectively in a real-world business context can be fraught with difficulties," said Gama CEO Cesar Pereira.
"On top of this, innovation is no longer an 'optional extra' - nowadays, companies that fail to address the changing needs of their consumers, or rapid evolutions in the market, risk fading into irrelevance."
Gama has a global network of over 100 in-country experts, through which it offers news, research, analysis and partnering services.
Pereira added: "The Gama Innovation Conference will place the innovation conundrum centre stage, exploring what 'innovation' means in relation to product and packaging development, as well as branding, communication and marketing, reputation and more.
"For the first time ever, we will be bringing more than 100 FMCG thought leaders from across the world to the Northern Powerhouse in order to Innovate, Inspire and Connect. We want everyone to learn something new and come away invigorated and inspired."
The event will take place at Manchester Central on Tuesday 25th October.