09 May 2016
Express Newspapers triples profits despite staff cull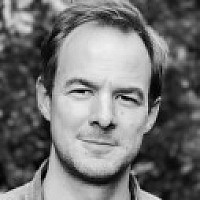 Express Newspapers managed to triple pre-tax profits last year - despite cutting dozens of staff.
The parent company of the Daily Express, Sunday Express, Daily Star and Daily Star Sunday reported pre-tax profits of £30.5m in 2015, more than three times the £9.1m reported in 2014.
Express Newspapers says it has had a strong focus on "cost control"
The figure is boosted by £15m in interest received, which when stripped out leaves an operating profit of £16.3m, compared to an operating loss of £4.5m the previous year. Revenues fell 12% to £173m.
Last year we reported that the company had undertaken a £13m cost-cutting drive, resulting initially in a 30% staff cull to around 450. The accounts show that headcount fell from 536 to 460, cutting the wage bill by more than £15m to £38.9m.
However, staff numbers are understood to have fallen further since to bridge a shortfall in savings.
In its accounts, the company said: "The trading environment for newspapers remained challenging in 2015 with continued pressures on circulation volumes and print advertising revenues.
"Despite these conditions, a strong focus on cost control, with particular savings achieved on staff and printing costs, resulted in a significantly improved financial performance."
The cuts have impacted the company's Northern office in Broughton, near Preston, where around 30 contracted staff were based as well as a number of longer term casuals.
Express Newspapers also pointed to savings it had achieved by outsourcing its Northern printing operation, previously based in Broughton.