01 April 2016
Points North: Andrew Hovells, Planning Director at PHD in Manchester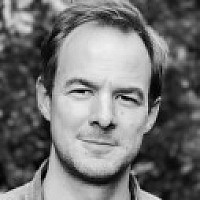 Each Friday, Points North gives a senior media figure a platform to air their views on a topical or relevant issue.
This week it's Andrew Hovells, Planning Director at PHD in Manchester. With most modern behavioural psychology telling us that the traditional focus group and even quantitative research is based on lies, he argues that the only way to really understand customers is to see them in action in the "jungle".
Research has been a core marketing tool for decades. When we invest millions in things like advertising and product development, we want evidence we're doing the right thing. But research's full potential is often missed because respondents are asked to describe a past event, or imagine the future. The human brain is hopeless at both.
Humans can't reliably describe what happened even a few days ago, as the brain is fiendishly good at editing out the bad things to make us feel better about ourselves. Broken relationships quickly becomes your ex's fault, a failed project was down to someone else. If you're researching anything that happened before yesterday, respondents won't even realise they're bending the truth.
Meanwhile, we predict our future on what we're used to right now. It's why Americans would have asked Henry Ford for a better horse, as they has no conception of a mass market car. It's why Stella's 'Reassuringly Expensive' failed in pre-testing. The brain doesn't like new things, preferring to stick with what it already knows. Concept testers and NPD researchers take note!
Social expectations interfere too. Psychologists have found that women exaggerate how much a sad film made them cry, while men under-claim. Our brains are conforming to the generalisation that women are more emotional than men.
This makes interviews and surveys even trickier, while focus groups are very unreliable. Our answers are coloured by what we think people expect to hear. The more social the setting, the worse it becomes.
So we have a potential research sample of liars, as we usually research before or after the event and tend to run focus groups where respondents will fib to fit in.
All is not lost though.
We just need more observation of our specimens in their natural habitat, asking them questions during the experience. Talk to people while their trying a new hairdryer in their own bathroom. Have a conversation with teenage footballers at pitch-side, rather than a hotel room.
Thanks to digital technology, respondents can record multi-media diaries as they go through an experience. We can use eye tracking to follow what people look at when they shop. We can even analyse brain responses in real time. Ultimately, you can't beat meeting your customers.
In other words, go to the jungle more than the zoo.