15 April 2016
New Sheffield Star editor to campaign for city revolution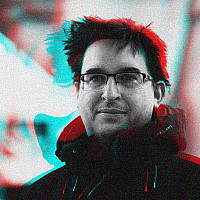 Nancy Fielder, the new editor of The Star in Sheffield, has promised that the newspaper will be the city's "campaigning voice for change."
"Sheffield is the best city in the world," she wrote in her first editorial.
Nancy Fielder
"But it is time to speak up and make a difference. As a Sheffielder born and bred I am sick to the back teeth of watching our big city rivals thrive and sparkle around us.
"For far too long we have witnessed Leeds, Manchester and Birmingham develop and improve – while we sit in Sheffield without a clear vision for the future.
"Their city centres are better than ours, their roads have fewer holes, their tailbacks are shorter and even their shopping centres have overtaken ours."
Fielder bemoans the "abandoned" areas of the city centre, the litter and graffiti:
"So in my first day as editor of your Star I offer this invitation.
"Will you talk to us about what should be done to improve Sheffield and will you stand with us as we push for better?
"It doesn't matter if you are a pensioner or big business chief, councillor or teenager – your opinions count to your local newspaper and it is our job to make sure they are heard across the city."
She is calling for a plan to "make this city great again" and for readers to join with the paper to campaign for changes.
"You, me and our families love this city more than anyone. So if we don't stand up and fight for it who will?
"It is time we stood together to do something about your Sheffield, my Sheffield, our Sheffield."
You can read the full editorial on The Star website.