28 April 2016
More details released about Chris Maguire's BusinessCloud magazine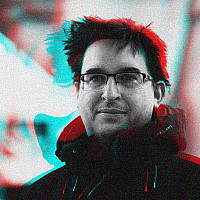 Chris Maguire has revealed more details about his new venture with UKFast boss, Lawrence Jones.
The former editor of North West Business Insider is to head up the national technology magazine, with the first issue slated for May.
Initially a bimonthly publication, it will focus on "demystifying technology for a business audience."
"Years ago if you wanted to work in technology you had to work in a technology business but now every company and sector is underpinned by technology. Healthcare;  education; FinTech; and sport are just some of the sectors that are being transformed by technology," he explained.
"Technology enables you to scale your business. It can make you more efficient, more productive and more profitable. People talk about the Internet of Things but not many 'real' businesses can explain what it is and how it can improve the bottom line. That's where BusinessCloud comes in."
He's named former Trinity Mirror journalist, Jonathan Symcox, as his deputy, while ex-Insider colleague, Andrea Wolfendale has been named director of events.
"I've worked as a journalist for 25 years and I've never been more excited by anything as I am about BusinessCloud. Andrea and Jonathan share my enthusiasm and we're looking to expand the team as we grow our events and website. I want to produce our first magazine by May and we're also relaunching our website," continued Maguire, who is a co-owner of the publication, along with Jones.
Speaking of his time at Insider, Maguire set it was the "best grounding in business he would have wished for." Adding that having interviewed some 1500 business during his time there, he realised that he was "an entrepreneur at heart."
"I'm extremely proud of what we achieved at Insider. Subscriptions are growing and we won a number of awards. It was a huge team effort. I was still working at 5.30pm on my final day at Insider and that's how it should be. I'd like to wish Insider all the best for the future."
Although based out of UKFast's offices, Jones confirmed that the new publication would be a "completely separate entity" from the company.