25 April 2016
Former Northern Echo editor takes up academic role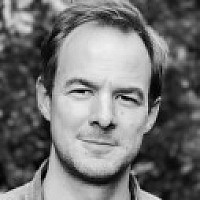 Former Northern Echo editor Peter Barron has taken on a new role with Darlington College.
Barron, who stepped down after 17 years with the daily last month, has taken on an ambassadorial position, providing support for students on the College's NCTJ accredited diploma course.
Former Northern Echo editor Peter Barron
Barron, a former student at the college himself, will be delivering masterclasses covering campaigning, ethics and digital analytics.
He said: "My career in journalism goes back to the NCTJ course at Darlington College and I am delighted to be able to put something back by working with the new generation of journalists.
"Darlington College has a long-established reputation for journalism training and it will be a privilege to be part of it."
Alan Jones, curriculum manager for arts, media and publishing at the college, added: "We are delighted that an editor and journalist of Peter Barron's experience and standing is continuing his relationship with the college and inspiring journalists of the future."