16 March 2016
Hull welcomes Chancellor's £13 million Budget boost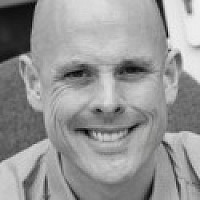 City and cultural leaders in Hull have welcomed the Chancellor's announcement of £13 million to help the city host and secure a legacy from being UK City of Culture 2017.
Councillor Stephen Brady, leader of Hull City Council, said: "This is a most welcome contribution. It will help to ensure that we are able to deliver our ambitions for the celebrations, which we are proud to be hosting on behalf of the whole nation.
"As a Council, we are making a huge investment in the city, both for our year as UK City of Culture and as part of a long-term plan to regenerate our economy, create local jobs and ensure that Hull is able to play its part in the Northern Powerhouse to the full."
Martin Green, chief executive of Hull UK City of Culture 2017, added: "This is a massive vote of confidence in Hull's ability to deliver this national event and to secure a legacy that will change the city forever."
The money is in addition to the £18 million already planned for the year and will include £5 million for the ongoing refurbishment of Hull New Theatre and £8 million towards "building a cultural legacy" in the city.