10 February 2016
House at the Edge of the Universe wins Waterside commission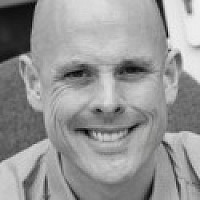 The House at the Edge of the Universe has won The Waterside Arts Centre's prestigious independent theatre commission.
The show, by Four Shadows Theatre in York, has secured a three-night run at the Centre in Sale in July.
A grant of £2,000 will be given to produce the play, along with mentoring support from venue staff and the Chambers Studio Producer.
The family show follows Barry and Larry, who work for 'Roy's Mail', and are embarking on a journey through space to deliver a package addressed to 'The House at the Edge of The Universe'.
With a set made entirely out of cardboard boxes, the audience will see Barry and Larry encounter zero gravity on the moon, navigate blackholes and travel through the Solar System.
Alongside the physical comedy and live original music, there will also be an interactive, hour long workshop for families to enjoy.
The show will premiere during the Waterside Arts Centre's first Summer Family Festival at the end of July,.
Previous winners of the commission have included Square Peg Theatre, who have since toured three shows around the UK.
The 2015 recipients Mighty Heart Theatre have recently been performing at HOME in Manchester as part of the Push Festival.
Chris Andrade from Four Shadows said: "We are thrilled to have won this commission and to be working with Waterside Arts Centre.
"It's a great opportunity for us. We can't wait to get started and work with a great team to bring this show to life."
Chambers Studio Producer Charlotte Mountford said "We had a lot of fantastic applications from across the UK but we couldn't help but get excited about Barry and Larry!
"We are thrilled to be offering our very own commission to family audiences while continuing to support promising Northern artists."
The Independent Theatre Commissions will be open for applications again in mid-2016.