01 February 2016
Bauer Radio launches integrated campaign to promote relaunched Merseyside station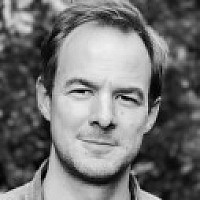 Bauer Radio has launched an integrated campaign to promote the new wavelength home of its Merseyside brand, Radio City 2.
The campaign features outdoor activity including a number of digitally enabled sites, taxi wraps, on-air and social media cross promotion, experiential activity and a partnership with the Liverpool Echo.
Fully branded cabs form part of the campaign's activity
Radio City 2 switched frequencies with Radio City talk on December 7th and is now on 105.9FM.
Nick Button, group marketing director, Bauer City Network, said: "Liverpool will be one of the most exciting markets in the Bauer City Network this year and we are investing significantly in our portfolio of four stations Radio City, Radio City 2, Radio City 3 and Radio City Talk.
"This campaign will ensure that all of Liverpool knows they can now hear their favourite greatest hits and presenters in crystal clear FM quality."
From today, 'The Greatest Hits For the Greatest City' campaign will be visible on poster sites and digital screens in locations across Liverpool, as well as within the Liverpool One shopping area.
Taxi wraps will be rolled out across a fleet of fully branded cabs, while a partnership with the Liverpool Echo will see print and digital adverts showcased across main paper, Wirral News, Southport Visitor, Chester Chronicle and Ellesmere Port Metro plus social media collaborations and a series of competition mechanics.
The station will bring the campaign to life with a series of outside broadcasts as breakfast host Simon 'Rossie' Ross takes his show out and about across the city.