02 December 2015
True North creates giant Advent calendar on Manchester street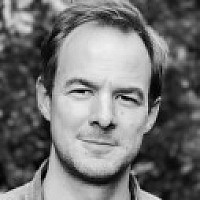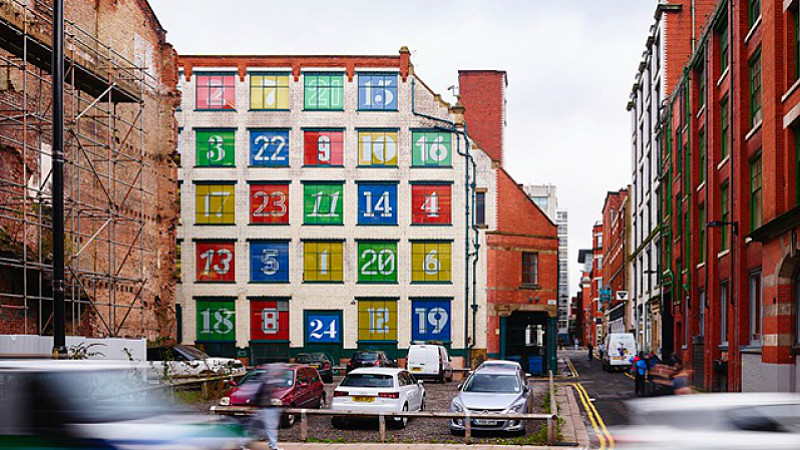 True North has brought together a number of Manchester designers and illustrators to create a giant advent calendar on the side of a street in Manchester.
The 24 windows on 24 Lever Street, in the city's Northern Quarter, will reveal a unique illustration, specially commissioned for the project.
Manchester-based True North, in collaboration with interior design practice Sheila Bird, wanted to celebrate the festivities by uniting all of the organisations based within the building, as well as guest illustrators from across the city.
Stanley Chow's Advent calendar design
Each window design will be sold as a print throughout December, with all profits donated to Wood Street Mission.
The giant advent calendar will feature work from Manchester illustrators including Stanley Chow, Young and Deanna Halsall. True North has designed two of the windows themselves, including one that celebrates the work of Wood Street Mission.
Other contributors include The Neighbourhood, Music, Hyper Island and Chilli Marketing.
True North's creative director, Ady Bibby, said: "We wanted to find a way to demonstrate the Northern Quarter's creative talent whilst bringing a little festive cheer to the people who live and work here. I'm a big kid when it comes to Christmas and it doesn't get bigger than this."
Roseanne Sweeney, chief executive of Wood Street Mission, said: "Christmas is a difficult time of year for struggling families and we will be giving out toys and food to about 2,000 families and 4,500 children in the coming weeks. Funds raised from this engaging and highly creative initiative will help us get all local kids' Christmas off to a great start."