07 December 2015
News & Star newsroom rallies round to produce 25-page Storm Desmond special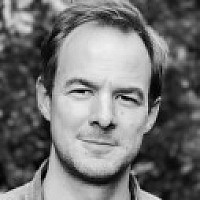 The News & Star in Cumbria has today published a 25-page special edition in response to the continuing floods in Cumbria caused by Storm Desmond.
Schools and hospital services have been closed in many parts of the region and thousands of homes are still without power after a weekend of persistent heavy rain and winds.
The front cover of today's News & Star special edition
Today's edition of the News & Star - which has one of its offices in Carlisle, one of the worst-hit areas - is eight pages up on normal and includes a special 25-page edition and a wrap-around cover.
News editor Emily Parsons told us that many journalists and photographers gave up their day off in order to help put the edition together yesterday.
She said: "On a Sunday there would normally be one news editor, one photographer and one reporter, but yesterday we had two news editors and five reporters plus a couple of others who filed from their villages.
"We also had five photographers in Carlisle and two in the west of the county."
She added: "Some were asked to come in but most just offered, and there were others who wanted to come in that we didn't need.
"The weather got bad from Saturday morning and we provided rolling news on our website throughout the night on Saturday - there were two of us who didn't go to bed at all."
Parsons said that the News and Star's website received 750,000 hits over the weekend. "It was the go-to place for news about the floods," she added.
The news team was still evaluating what coverage would be required for tomorrow's paper, she added.
"The water levels aren't receding at the moment and people are still being evacuated."