04 December 2015
Fears for the future of Addo Printing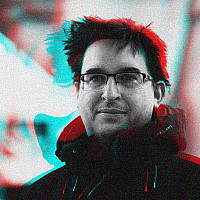 There are question marks over the future of Addo Printing in County Durham, with news that staff have been made redundant.
While managing director Keiran Bayley said that the company wasn't yet in administration, he did conceded that the future was "unknown."
The decision came following cashflow problems, which meant that salaries couldn't be paid at the end of the month.
"Administrators haven't been called in. You can be honest with staff and send them home whilst you try to find an outcome," he told The Northern Echo.
"The hope is that we find a resolution. The staff have been made redundant as we were not certain we could pay salaries at the end of December."
The Addo Printing website is currently redirecting to Expert Print in Doncaster, but neither party was available for comment at the time of publication.
It's just a year since Bayley stepped in to buy Addo out of administration.
The company called in the administrators in November 2014 after losing a number of major contracts, including a deal to produce the match day programmes for Middlesbrough FC.
Bayley, then the MD of Addo, raised finance to buy the company's assets in a pre-pack deal and save 30 of the 42 jobs. However, a number of suppliers were left out of pocket. Inkland claimed it would have to lay off staff because it was owed in excess of £100k.
"It is fair to say 30 jobs have been saved, but what about the other impacts a pre-packed deal like this has on suppliers dealt the blow of a bad debt?" said Inkland MD Steve Wilson at the time.
"We are likely to face the prospect of losing employees as a result and we are just one of the creditors in this position."