10 December 2015
Administrators to sell Addo Printing assets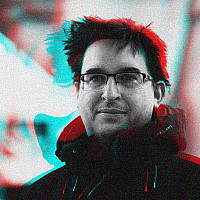 Addo Printing has gone into administration for the second time in 13 months.
The North East company sent staff home last week, saying that it wouldn't be able to pay salaries.
Begbies Traynor has been appointed as the company's administrators for a second time, and told Prolific North today that they were currently in the process of selling the firm's assets.
As previously reported on Prolific North, the Addo Printing website is redirecting to Doncaster's Expert Print. It transpires that the Yorkshire firm acquired the domain name and has also appointed former managing director, Keiran Bayley as a salesperson.
Bayley bought Addo in 2014, just days after it went into administration. Through the pre-pack deal, he saved 30 of the 42 jobs at the company.
"In common with a lot of other printers, the net margins Addo Printing were able to earn were very low," said Bob Maxwell of Begbies Traynor in a statement.
"Unfortunately, a lot of print businesses fail because the net margins are insufficient to meet their liabilities and interest cost, and that's why this one has failed."