19 November 2015
Six jobs go at Lancashire Telegraph including deputy editor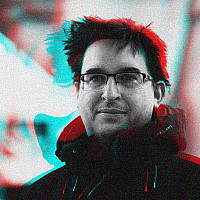 Six jobs are being going at the Lancashire Telegraph, including picture editor, Neil Johnson and deputy editor, Alan Simpson.
The pair had been at the Newsquest title for a combined period of 78 years.
According to the National Union of Journalists they were both handed redundancy notices on Wednesday "and told to clear their desks and not return."
The publisher is also cutting an online assistant, the editor's secretary one of its two features writers and one of three content editors.
"I've never seen the newsroom as stunned and dismayed at finding out the two most senior journalists in the newsroom were leaving just hours after finding out they were redundant," said Chris Gee, FoC of the Blackburn NUJ chapel.
"They were the backbone of the paper. This was followed by a further round of redundancies. It reaches levels of tragi-comedy that one of the roles going is that of digital journalist.
"Less than a week ago The Lancashire Telegraph was crowned best online media at the O2 North West Media Awards, beating finalists such as ITV Granada. The glossy trophy for that now stands next to the desk soon to be vacated by one of our online team when she loses her job."