06 November 2015
Newsquest plans further job cuts in the North West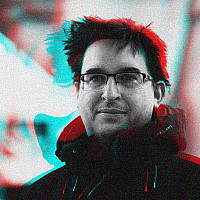 Newsquest has told staff that it plans to cut a dozen jobs at the Warrington Guardian and its sister titles in Northwich and the surrounding areas.
Staff were told yesterday of the proposals, with a letter from Chris Hughes, the regional managing director of Newsquest North West, stating that the Warrington Guardian would be losing all 3 editorial assistants, its web editor and social media editor.
Four of its 6 photographers would go, as would 2 out of 3 commercial features and 2 of 3 content editors.
A new production editor job would be created.
The publisher also announced that a photographer and one of 2 reporters at the Sale and Altrincham Messenger would be made redundant.
The National Union of Journalists has labelled Newquest's move "another savage attack on its workforce."
"Staff are completely stunned by this announcement. The Warrington Guardian is an award-winning newspaper with hardworking and dedicated journalists. Their only reward is either the dole queue or a massive increase of their workload, just weeks before Christmas," stated Jane Kennedy, NUJ Northern and Midlands assistant organiser.
"The NUJ hopes Newsquest responds favourably to our request to meet with us urgently to find a better solution for the all these titles in the North West."