25 November 2015
'Mr Blackpool' dies after 50 years as Gazette photographer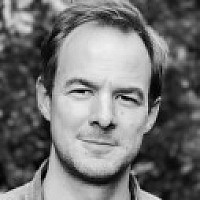 Tributes have been paid to a former Blackpool Gazette photographer who has died at the age of 84.
Peter Emmett photographed famous faces including the Beatles and Princess Diana, and was one of the first to arrive at the scene of the Lockerbie air crash in 1988.
Peter Emmett
His career at the Gazette began as a 15-year-old in its printing department, and after winning a job in the photographic department went on to cover the 1948 FA Cup final between Blackpool and Manchester United.
Perhaps his most famous shot came when he persuaded the Beatles to pose in front of Blackpool Tower in 1964.
Another former Gazette photographer, Peter Owen, told the Gazette: "Everyone will say he was Mr Blackpool. He was very much admired by everyone, a real character.
"Peter was a lovely guy, he loved Blackpool and everywhere he went, he championed the town.
"He always convinced people, no matter what their opinion, that Blackpool was the Vegas of the North."
Peter, who lived in Blackpool with his wife Diane, died in Blackpool Victoria Hospital last week following heart surgery. He leaves three daughters from a previous marriage, Barbara, Susan and Karen, two grandchildren and two great-grandchildren.