06 October 2015
Rival publishers team up for "fair devolution" campaign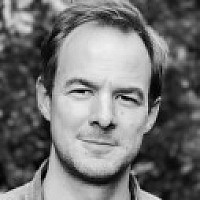 Newspapers titles owned by Trinity Mirror, Johnston Press and Newsquest have taken the unusual step of teaming up as part of a new campaign for a "fair devolution deal" in Greater Manchester.
Titles including the Manchester Evening News, Bolton News, Wigan Evening Post and Oldham Evening Chronicle have launched the joint campaign on what they say are the "most sweeping changes to our region in generations".
The front page of today's Manchester Evening News
In a move timed to coincide with the Conservative Party conference in Manchester, the titles are calling for an additional £7bn in devolution, the prioritising of Northern transport projects and an "accountable, open system of governance".
A joint statement, carried by all the titles involved, states: "We believe devolution is right for Greater Manchester. As a region, we know better than Whitehall what works for us.
"But first we need a fair deal to go with it.
"That means government providing the cash we need to get our devolved healthcare system off the ground so we can start to cut the scandalous mortality rates suffered by our people.
"It is literally a matter of life and death."
Rob Irvine, Editor in Chief of the Manchester Evening News, said: "Devolution of power to Greater Manchester must be properly and fairly funded, otherwise it will fall way short of its enormous potential. And the process has to be transparent and engaging with the people who live here and who will be voting to select our mayor."
Ian Savage, group editor of The Bolton News and Bury Times group, added: "It may be an unusual move, but it is great to be joining forces with other strong regional newspapers to show how important this is for the whole of the county and that we will be pressing hard as one for a fair deal."