29 October 2015
NUJ raises concerns about Trinity Mirror's Local World takeover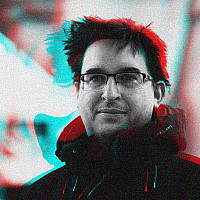 The National Union of Journalists says it will be seeking assurances from Trinity Mirror, following its £220m takeover of Local World.
The deal means that the owner of the Manchester Evening News and Liverpool Echo will become the largest regional newspaper publisher in the country, with 180 titles.
The Union's concerns were raised when chief executive, Simon Fox, said that the move would see "cost synergies" of around £12m across the group.
"Staff at Trinity Mirror and Local World will be looking for immediate reassurances about jobs and terms on the back of this announcement. Pensions and other terms downgraded, when Local World was created, should be upgraded now," said Laura Davison, NUJ national organiser.
"Staff across the businesses will want to know that the company intends to invest in journalism to ensure future success and not simply adopt a narrow vision involving cuts more in the interest of shareholders than in the overall quality of the company's products."
The Union said it was also worried about "media plurality and choice" given that the merged entity would be three times the size of Newsquest and Johnston Press.
"This deal is a further blow to media plurality. Already there is little choice on offer in our cities and major towns when it comes to buying a local newspaper. Trinity Mirror's domination will vastly reduce the little choice there is," explained Michelle Stanistreet, NUJ general secretary.
"The never-ending consolidation of the local media market is a consequence of the difficulties in increasing advertising revenue on digital products, but what is needed is a long-term vision and not short-term speculation."
The deal is subject to approval by Trinity's shareholders and is expected to complete by November 13th.