23 October 2015
Newsquest "to cut a quarter" of its Bolton staff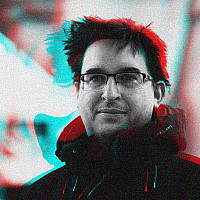 The National Union of Journalists claims that Newsquest has issued proposals to cut "a quarter of its Bolton staff."
A total of 10 jobs are at risk, including 3 photographers, 2 features writers, a news editor, a sport content writer/editor, one content editor, an editorial content assistant and a graphic artist.
There are no planned cuts to its reporting team.
"This is a devastating and heart-breaking blow to the dedicated and loyal editorial staff who have been rewarded for all their hard work with just one pay rise in the past seven years and, now, the worst round of redundancies I've ever encountered in my 13 years as FoC here. I have never seen my colleagues as stunned and sombre as they were following the announcement," said David Thomson, NUJ FoC at the Bolton News.
The Bolton staff produce Bolton News, the Leigh Journal and Bury Times Group titles including the Bury Times, Radcliffe Times and Prestwich and Whitefield Guide.
Newsquest said that the proposals were due to an "ongoing cost review of the Lancashire business."
The company has launched a 30-day consultation period, with staff given until next Tuesday to apply for voluntary redundancy, although the Union has asked for this deadline to be extended.