12 October 2015
Music website Louder Than War launches print edition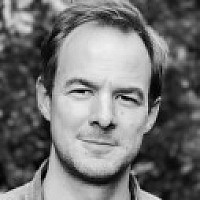 Louder Than War, the alternative music website, has launched its first print edition.
The first edition
Established in 2010 by punk musician and writer John Robb, Manchester-based Louder Than War set out to be a music site that "didn't follow the preconceived rules of music".
The magazine will be published quarterly by Big Cheese Publishing Ltd and is available at WHSmith and independent newsagents.
The first, 116-page edition costs £5.99 and aims to cover "the glory years of classic indie, alternative and post-punk music".
Robb said the "visceral thrill" of print had influenced the decision.
He said: "Our slogan is print's not dead and we believed like the revival of vinyl that there as some things that technology just cannot replace. I love technology and the internet but there is still the visceral thrill of printed matter and beautifully laid out magazine and we wanted to capture that and from the reaction to the first issue it seems that we have done."
Robb said he was hoping to move to a bi-monthly publishing schedule soon, printing 20,000 copies per issue.