22 September 2015
Cameron's Pig-Gate "would not have passed basic tabloid standards"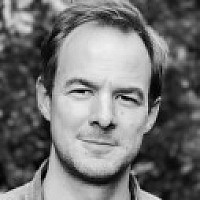 A former News of the World political editor has claimed that the story about David Cameron and a pig's head would "not have passed the basic standards" demanded by a tabloid newspaper.
The claim is the most memorable of a number of revelations made by Lord Ashcroft in his biography of the Prime Minister, and is being serialised by the Daily Mail.
The story has predictably taken on a life of its own in social media, while broadcast media have been notably reticent to carry the piece given its unsavoury content.
And Ian Kirby, also formerly of the Liverpool Echo, says the story should never have seen the light of day.
Ian Kirby
Writing in the Spectator, he said: "Had I gone to Rebekah Brooks or Andy Coulson when they were editing and said that I had a story about David Cameron's honourable member and a pig's head, their first question would be: 'where's the proof?'
"If I then told them I had it on good authority from an MP who swears he's seen a photograph but won't go on the record, I would have been booted out of the office – only after being given a good kicking.
"As every political journalist knows there are lies, damn lies – and then the tales that MPs tell about their enemies. Lord Ashcroft's story about Cameron and the pig would not have passed the basic standards demanded by a tabloid newspaper."
Now Head of Media at MHP Communications, Kirby says that book serialisations are now the preferred way for newspapers to cover scandals.
"The newspaper does not have to spend so much time and money standing up each allegation; a book serialisation means that you're just publishing what someone else says," added Kirby. "The reputation of the author, not the newspaper, is on the line.
"Politicians like to attack the press for low standards – and, sometimes, with good reason. But today we see a revolting 'story' that is based on nothing more substantive than the 'word' of a multi-millionaire and his unnamed source."