03 August 2015
Lancashire Telegraph launches Asian edition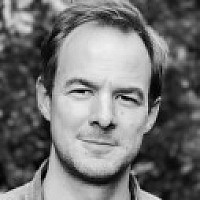 The Lancashire Telegraph has launched a new weekly edition targeted specifically at its Asian community.
The first edition rolled off the presses on Friday, with an initial 2,000 free copies distributed to homes across Blackburn.
The front page of the new Asian edition
Launched in conjunction with Asian Image, a free monthly magazine published by Newsquest and distributed across the North West, the new Asian edition will be available to buy at selected outlets.
Nick Fellows, Newsquest Lancashire & Kendal managing director, said: "Our new weekly Asian edition complements the existing Lancashire Telegraph title portfolio, following the success of our part paid-for, part free extension into the Burnley market earlier this year.
"It is important that we continue to offer our readership dedicated local news content."
Suleman Khonat, president of the National Federation of Retail Newsagents and a member of Blackburn with Darwen Council, added: "This is something that's been well overdue and will be beneficial to all readers in many ways.
"All newsagents are also looking forward to the new edition as this is pure local stuff."