07 August 2015
FA chief says it's not in his power to stop journalist bans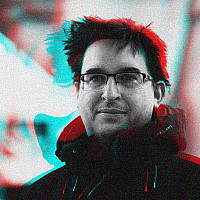 Greg Dyke, the chairman of the Football Association has admitted that he doesn't have the power to prevent football clubs from banning journalists.
It comes following a letter to Dyke from the National of Journalists, urging him to step in.
"As a former journalist, censorship of the media is an issue about which I have strong personal views, and I agree with much of what you say," he wrote to general secretary Michelle Stanistreet.
But he added, he couldn't step in, because "the clubs are members of the leagues in which they play and it is for their leagues to set down requirements for the clubs"
It comes as Channel 4's Alex Thomson became the latest reporter to be banned from Newcastle United. Ironically, it was because he wanted to ask a question about… media bans.
Thomson has previously criticised clubs and football journalists for "casual brutality and slimy sycophancy." Saying that clubs were behaving like "the nastier and more corrupt regimes around the world."
The NUJ, meanwhile, said they would be writing individually to each league to ask them ""what their view is of this sort of censorship."
"If football is to maintain itself as a grassroots sport, local football correspondents must be free to write reports for their local communities and the fans," added Stanistreet.