11 August 2015
"Difficult trading conditions" see revenues fall at Johnston Press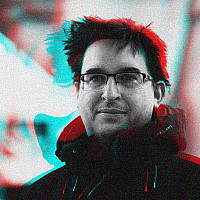 Johnston Press has announced its interim results this morning, showing that  revenue fell by 4.6% over the first half of the year.
Chief executive Ashley Highfield
The interim results showed that profit before tax had increased by £9.5m to £17.8m, while net debt was reduced by £10.9m to £183.3m.
Chief executive, Ashley Highfield said that while the publisher had traded well in the first quarter, the second quarter saw a slowdown in trading.
"Trading conditions in the first half of 2015 have undoubtedly been challenging, with May and June being particularly difficult - a time when there was also a high degree of uncertainty in the wider market," he explained.
"However, we believe, local publishing, with SMEs representing 80% of our advertising revenue, is not as volatile as national publishing. We have seen some improvement in reducing the decline in advertising revenues in July compared to July 2014.  We will continue to drive for further improvement in revenues, albeit off a lower base, and will also continue to target further cost savings."
The £7.6m in cost savings achieved over the period  helped fund a £2.6m investment in digital and it's here where the publisher sees the most growth. Its digital audience grew by more than 20% over the period, with 19.9m readers in the first half (2014: 16.7m). That's led to a 17.5% increase in digital revenue, from £14.1m to £16.5m, which represents 20.5% of its total advertising revenue.