20 July 2015
Regional daily editor leaves in latest Newsquest restructure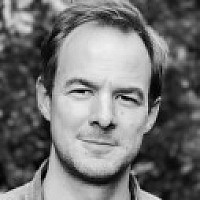 The long-standing editor of the Lancashire Telegraph is to leave as part of a restructure by publishers Newsquest.
Kevin Young, who has edited the paper since 2000, has been placed on gardening leave and will leave the company at the end of the month.
Kevin Young
The move comes as part of a restructure by Newsquest's North West division and followed a meeting between Young and regional managing director Nick Fellows on Thursday, reports Hold The Front Page.
Features editor John Anson is understood to be editing the paper until deputy editor Alan Simpson returns from holiday.
In October, we reported how the paper was planning to make six staff redundant as part of cost-cutting measures that the NUJ described as an act of "brutality".
The Blackburn-based paper also shed a number of subbing positions earlier last year as part of Newsquest's transfer of part of its production operation to Newport.
The Telegraph had actually been the second-best performing regional daily in the UK for the second half of 2014, with circulation falling just 3.5% to 12,814.
That did however come on the back of a terrible first half of 2014, when the Telegraph sunk 28.4%, not helped by a significant price rise.