22 June 2015
We must team up to defeat our digital enemies, Highfield tells fellow publishers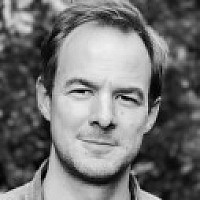 The chief executive of Johnston Press has called on regional publishers to work together to challenge the "real enemy" of the likes of Google, Facebook and RightMove.
In a speech to the Society of Editors in Manchester today, Ashley Highfield said that publishers must put aside traditional rivalries and instead "share with confidence and help each other".
He said: "I would like to see all the regional and local media players working ever closer together on issues as diverse as web platform development and delivery, on sales, on measuring audiences, and on gathering and mining data.
Chief executive Ashley Highfield
"Together we can capture significant economies of scale. We can innovate and transform. We can build an infrastructure which reaches every corner of the UK.
"We are not rivals. We are not competitors. Most of our titles operate in non-competitive markets. Our competition is Google, Facebook, RightMove, Gumtree et al."
He highlighted the way publishers had teamed up to launch advertising digital trading platform 1XL.
He added: "None of this joint working takes anything away from that which makes each of these organisations individual: their relationship with their local audiences.
"On the contrary, if we are to protect our journalism in a changing world it is more important than ever that we streamline the costs of platforms and delivery so that working in collaboration we better meet the needs of our advertisers."
Collaboration could be extended to include technology costs, content creation, campaigning - and even football coverage.
"Why not pour all of our football coverage into one digital endeavour, especially the content outside the premier league that defines the limits of the National's backpages," Highfield added.
"Our local sites' football coverage would continue, become stronger, but be supported by a wealth of additional content: stories amplified, traffic increased, and the user experience is all the better for it. Just a thought."