30 June 2015
The Prolific North Top 50 PR Agencies 2015 - revealed tomorrow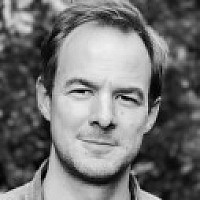 All the research is done, and tomorrow we will reveal the Prolific North Top 50 PR Agencies 2015.
The ranking will once again provide the definitive guide to the North's PR agencies and an invaluable snapshot of the sector in 2015. You can see the 2014 ranking here, which was topped by Weber Shandwick.
It will follow our other ground-breaking research features, which include the Top 50 Digital Agencies, the Top 50 Integrated Agencies and the Top 100 Brands.
We are very pleased that once again theEword has agreed to partner this annual initiative.
The leading independent research company, Mustard, has managed the process on behalf of Prolific North.
As with our other Top 50 rankings, the Prolific North Top 50 PR Agencies will be anchored on financials including balance sheet value/shareholder funds, turnover, headcount and growth, with the information and data sourced from the agencies themselves as well the financial reporting company fame BVD. Please note that any agencies who feature in our Top 50 Integrated ranking will not be included in the PR ranking.
Be sure to check back tomorrow for this unrivalled guide to the North's PR scene.