26 June 2015
Liverpool Echo admits to errors and responds to reader feedback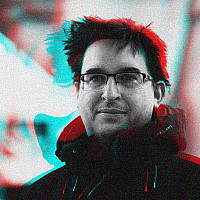 Crime, Everton, spelling and the portrayal of Liverpool have been some of the points raised by Liverpool Echo readers, following its #TellAli campaign.
The newspaper printed a blank front page earlier this month, to encourage readers to tell editor, Alastair Machray, what they wanted to change about the Liverpool Echo.
"You didn't let us down. On Twitter, on Facebook, on our website, through the post - the responses came tumbling in like they'd been tipped off the back of a dumper truck," wrote Machray in today's Echo.
"That it was such a huge response was touching. People cared. And the themes that emerged as we analysed the data were crystal clear."
It may come as some relief to Machray, who earlier admitted to Prolific North he was "crapping bricks" about the blank page campaign.
The main feedback from readers was:
The Echo is obsessed with crime and it's depressing us.
You need to do far more on what's on, things to do and the arts.
You have a duty to portray a positive image of the city and we want you to be as proud of Liverpool as we are.
We want you to cover Everton FC in the same volume and with the same gusto that you display for Liverpool FC.
You need to look as bright and as modern as Liverpool feels.
You need to tighten up on the silly mistakes.
These, promised Machray, would be "our watchwords" as the newspaper relaunches on Monday.
He admitted that they had become too reliant on crime to "fill space and to fill Page One" and that this would change, with editors looking for "the good not the bad on a quiet news day."
There would be more prominence given to arts and culture, which would no longer be "hidden away at the back." Machray added that they will look at more positive stories, be that huge business investments, major events or a local hero, because he wanted: "every business to have an Echo on reception - and every home to have it proudly on their coffee table."
The Echo displayed on the coffee tables and receptions will have a different design from Monday, with Trinity's in-house team, led by group creative director, Susan Topping, creating a "new, modern vibrant design that allows us to showcase all this magnificent city has to offer in a newspaper that is easier to read and more attractive to look at."
He concluded:
"I don't want to spoil the surprise but I will say that I am hugely excited.
I will also say thanks to my team in Liverpool who have worked brilliantly and tirelessly to turn around a new Echo in a month.
"I have the best people in regional newspapers and I take my hat off to them.
Most of all I want to say thank you to you.
"It's Your Echo. All I am is a tenant living in the property and you're asking me to take good care of it.
"That's humbling.
"Thanks for the help."