24 June 2015
ACOLLECTIVE to launch co-working space in York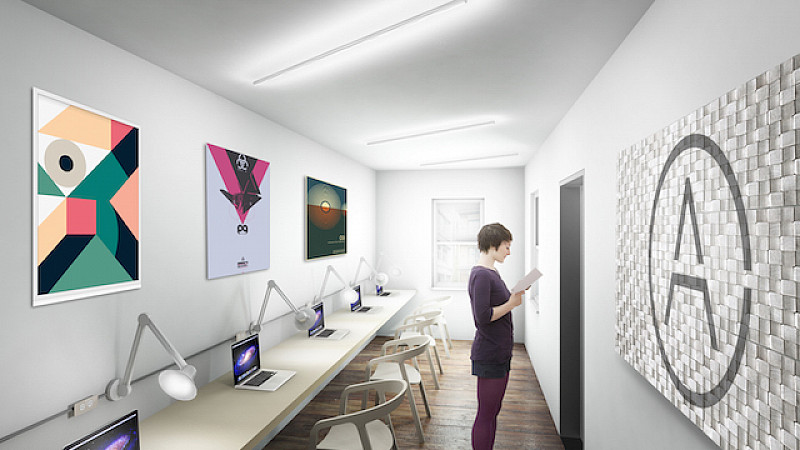 The new space
York is looking to welcome creative individuals and SMEs to the city with the launch of new co-working space.
In a property renovated by Stuart Goulden and Rick Chadwick, the first phase of ACOLLECTIVE will open its doors this summer offering desks and office space for up to 30 creatives.
The duo say they aim to create an inspiring working environment in which likeminded creatives and start-ups can grow their businesses. Chadwick said they had to look ' long and hard' for the right space.
"What we ultimately found was somewhere that had been untouched this century but had the potential to be amazing. We're sure it's a place people will love as much as we do and will enjoy taking their clients."
The workspaces are housed on the previous site of the historic Pavement Vaults public house on York's Pavement.
The original features of the building remain to the exterior while inside the facilities with wifi are spread across eight rooms.
But the property is just one element, Goulden said community element for the project was just as important as its distinct look.
"York is an exciting place to be right now for the creative sector as the UK's first UNESCO City of Media Arts and it's good to be able to help give them a city centre home and meeting place. I look forward to opening our doors and working amongst all that talent."
Desks are priced at £150 and private offices £600, on all-inclusive terms. ACOLLECTIVE aims to open its doors in late July. More information is available at the website www.acollective.co.