29 May 2015
Rotherham Advertiser expresses surprise at Union strike action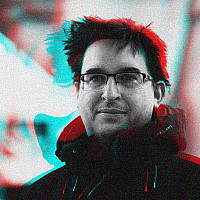 [Story updated following statement from Rotherham Advertiser]
A spokesperson for the Rotherham Advertiser has said that it's "unfortunate" that the National Union of Journalists has "hijacked" the redundancy process at the newspaper.
Members of the Union unanimously voted for 24 hours strike action at the newspaper on June 11th. This is because the union rep at the newspaper has received a notice of compulsory redundancy.
Phil Turner has worked at the paper for more than 30 years and has been father of the chapel [FoC] for most of that time.
Staff were informed earlier this year that the publisher was looking at redundancies across its 14-strong editorial team. However, only Turner was selected. This is something that the NUJ claimed was "a deliberate attack" on both it and the "wider trade union movement."
This is a claim that the newspaper disputes:

"The employment laws have moved on over the years and are a bit more sophisticated these days and we cannot keep someone simply because they are or aren't in the union, are or aren't the FoC or are a particular type of person, for instance.
"It is unfortunate that the NUJ officials appear to have hijacked the redundancy announcement and made it about them and the union, rather than the sad loss of a person's job and livelihood, the message seemingly being that it would not matter as much were it another member of staff. In many ways it would have been cheaper and simpler for it to have been somebody else, but the process the union members took part in didn't allow that.
"It is not about union bashing, that is absolutely ridiculous, but is about us having to lose a member of staff. More than 30 people have lost their jobs across Garnett Dickinson and we are wondering how when it is one particular person it becomes victimisation.
"This is a process that hasn't been completed and we are surprised the union has gone down the route is has chosen at this stage."
NUJ Northern and Midlands organiser, Chris Morley said:
"Our members have been forced to take this step because of the manoeuvrings of management to get rid of their FoC. It shows they will not look the other way but will stand up for what is right – in this they have the 100 per cent backing of the union nationally and the wider labour movement."